The best boxing gloves for beginners will protect your hands from injuries during practices and save you many future replacement costs. Indeed, as low-quality gloves tend to wear out quickly, you might have to spend extra on another pair.
Yet, the worst scenario is that they fail to cushion your hands while blowing punches, which leaves you with sore and injured hands. Therefore, it's advisable to get great gloves in the first place.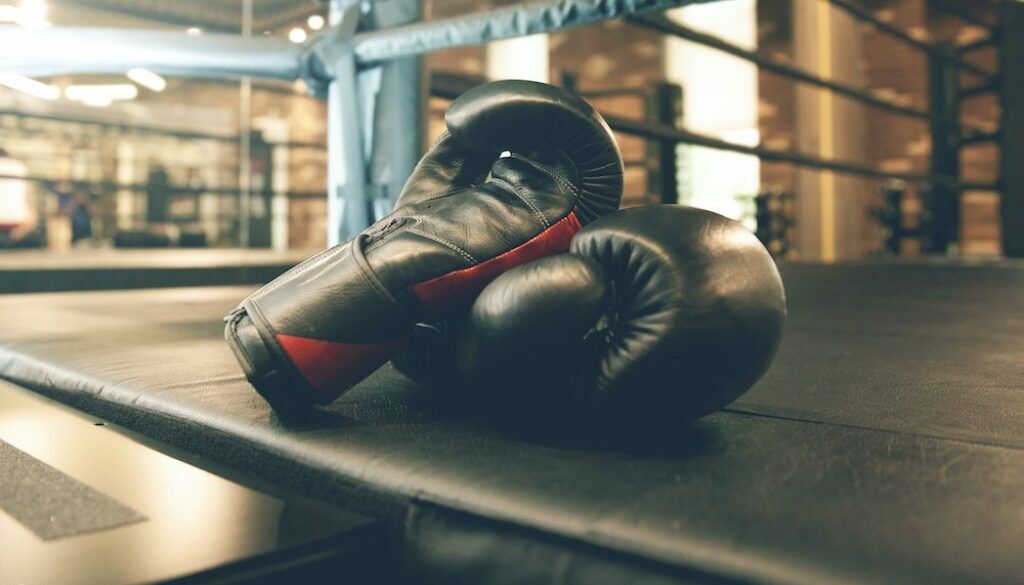 Thus, if you're new to the sport and looking for the best beginner boxing gloves, today's complete buying guide and ranking will clear your way.
Best Boxing Glovers for Beginners
Buying Guide: How To Choose The Best Boxing Gloves For Beginners
We know it's challenging to shop for beginner boxing gloves, especially if you have no sketch in mind of what's essential. When choosing gloves for beginners, 5 crucial aspects to consider are the size, material, padding, mesh and lining, and the closure system.
Here is a short explanation of why these facets are crucial:
While the appropriate size guarantees the snug-fitting and comfortable use, the material plays a vital role in durability and affordability. Meanwhile, the padding relates to the safety and protection users receive, which is crucial as newbies tend to have wrong fight posture, making them prone to injuries.
On the other hand, having breathable and moisture-wicking mesh and lining promises your gloves to stay as fresh as possible. This feature also reduces the chances of your gloves slipping out when your hands get sweaty.
Finally, the closure system will affect the convenience and wrist assistance you receive while practicing boxing.
Now, let's dive into detailed information about each factor.
1. Size
When purchasing boxing gloves, the initial factor to consider is the size. While many manufacturers categorize their products by weight, others organize them by size: small, medium, and large.
It's noteworthy that the sizes might differ from one company to the other. In other words, gloves in small size in one supplier may be different in another.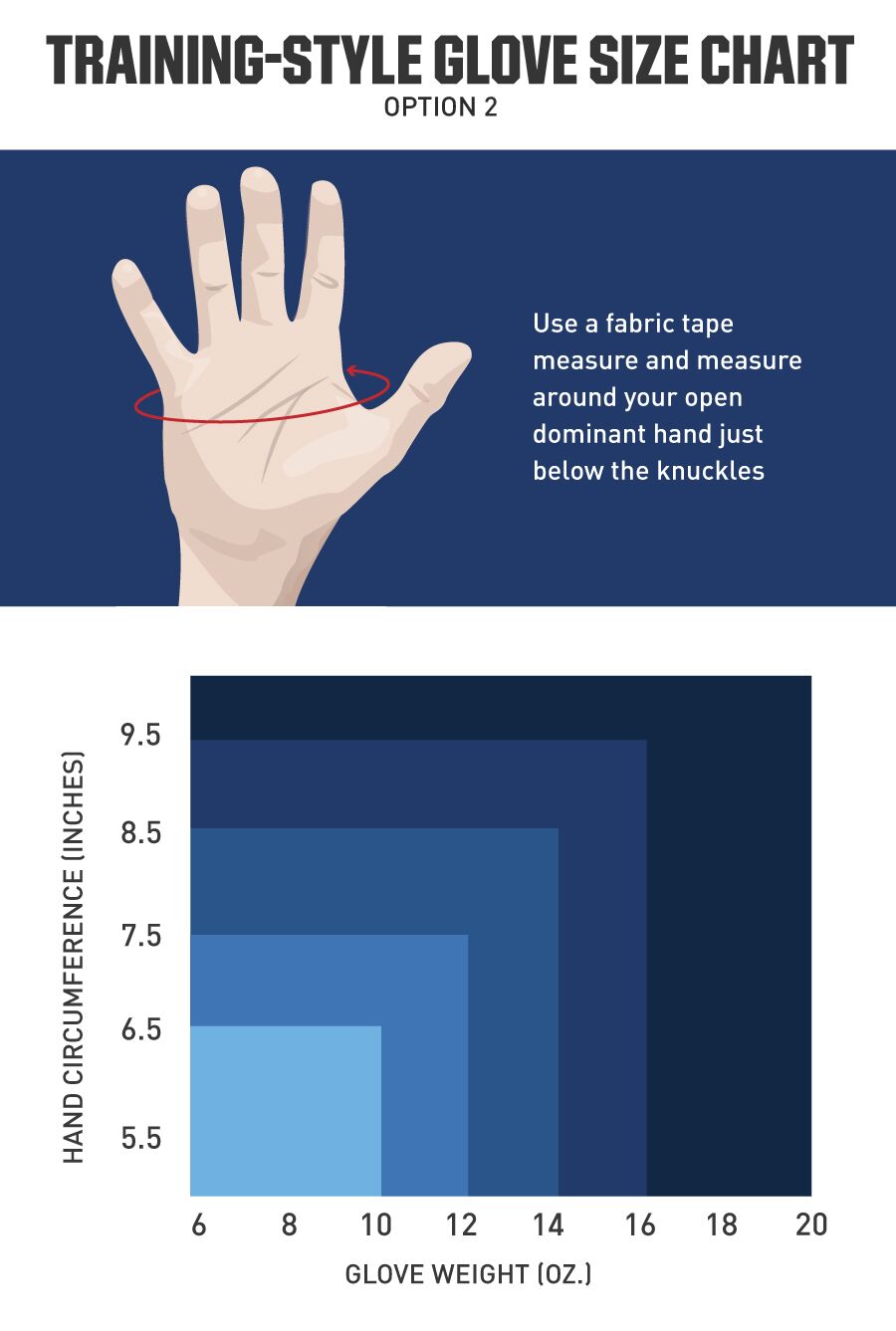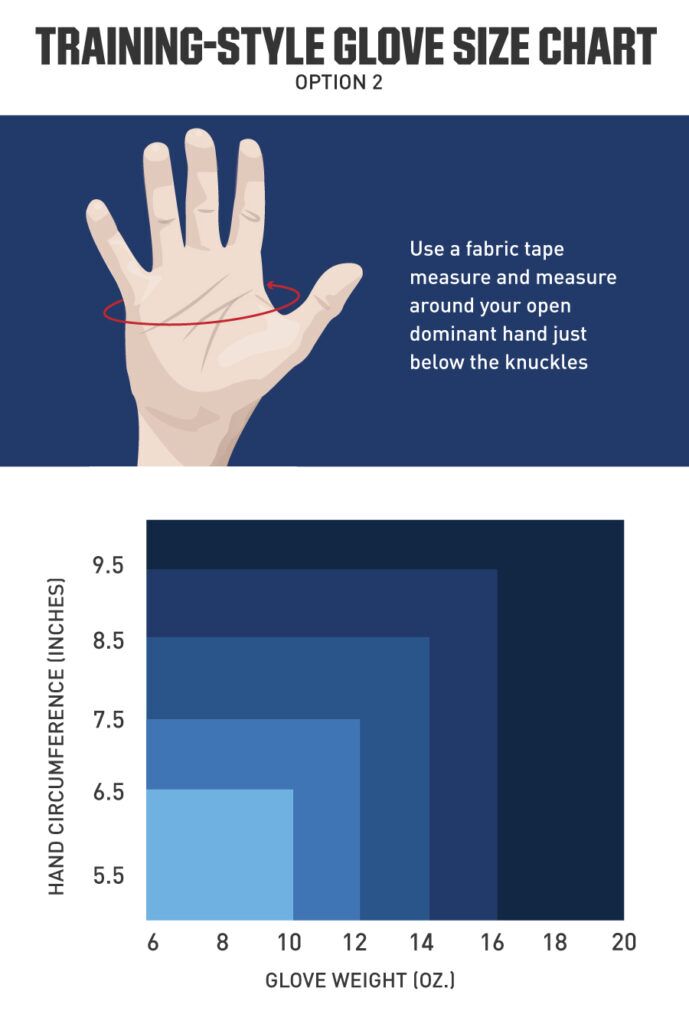 However, people also use another method to classify the size of your boxing gloves: the weight, incrementing every 2oz.
Various weights of gloves are appropriate for multiple facets of boxing, such as competition, heavy bag exercises, and sparring.
| | | |
| --- | --- | --- |
| Weight of gloves | Best for | Notable characteristics |
| 6-8 oz | CompetitionProfessionals | Light |
| 10 oz | Light bag and pad exercises Basic training | Pretty compact |
| 12 oz | Basic training | Good protection |
| 14 oz | Extremely light sparringBasic training | Excellent protectionWell-rounded for all basic training |
| 16 oz | Heavy bag exercises SparringBasic training | Excellent paddingHeavy |
| 18 oz | Heavy bag exercisesEnhancing hand agilitySparring | When using lightweight gloves, it's advantageous at enhancing hand agilityStrengthen your arm and shoulder endurance. |
As a newbie, it's advisable to work with 14-to-16-ounce gloves. The explanation is that these gloves' size won't limit you to just pad exercises, nor will your gloves be too cumbersome.
If you, unfortunately, got a pair of gloves that are a little too big, you may use a pair of hand wraps to fill them out and make them fit properly.
2. Material
The material implemented to make the gloves will frequently influence their actual performance. Better grade leather would most obviously charge more, but as we previously stated, the more you invest now, the less you will have to pay later on changing your gloves.
Real Leather
Authentic leather is always the most well-made choice. If you ask any professional fighter what the most outstanding gloves' material is, they will almost always answer genuine leather. It's because leather is the most robust material utilized in the manufacture of boxing gloves.
For instance, top fighters compete with authentic leather gloves for a reason: they are the greatest.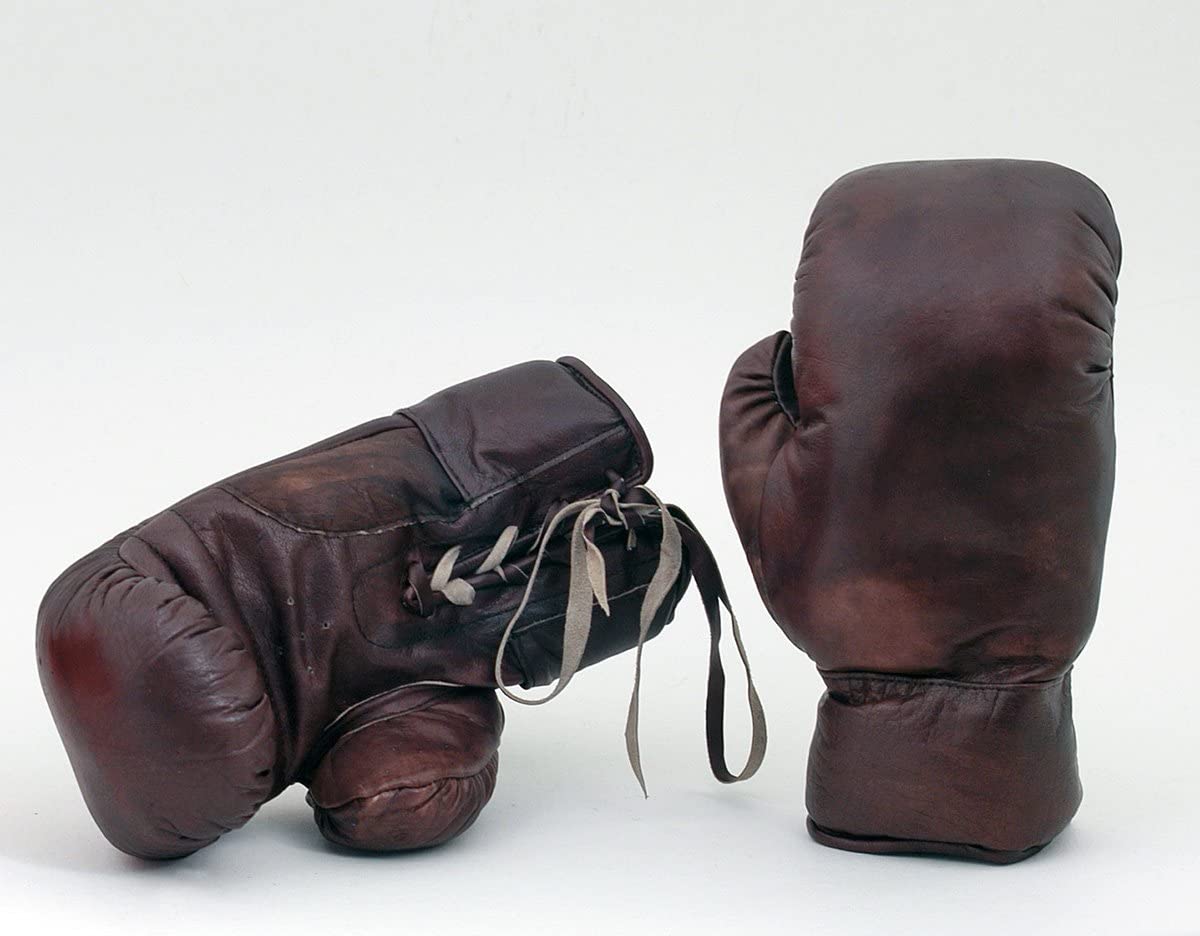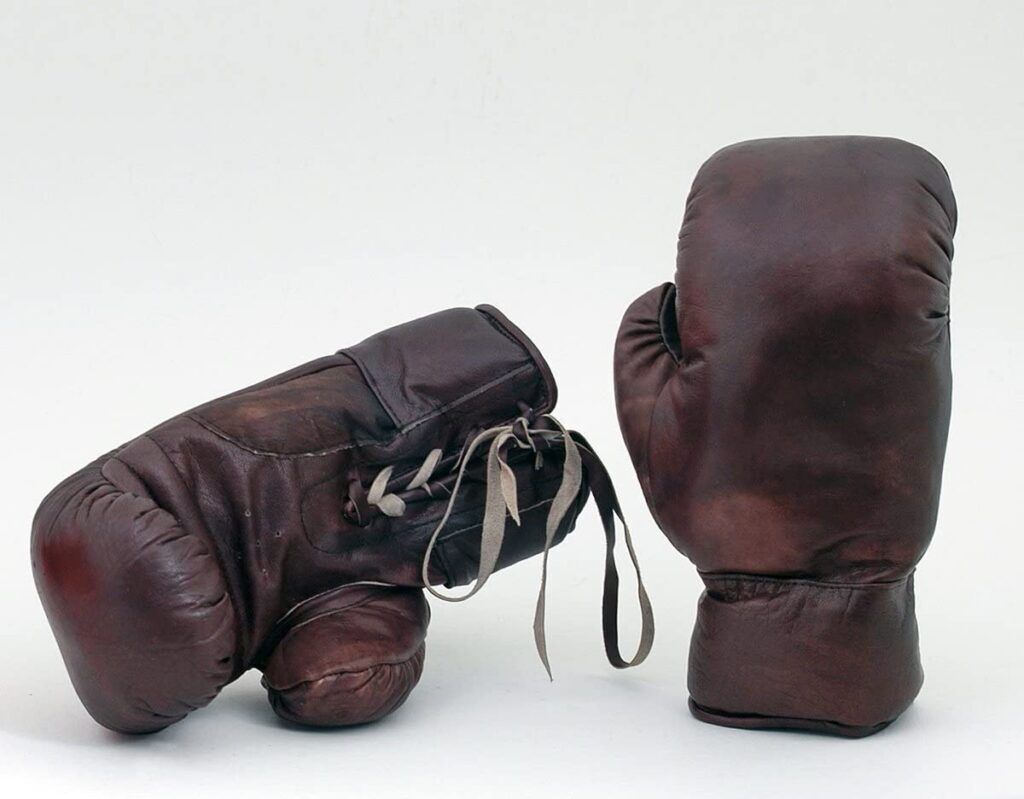 Furthermore, natural leather gloves result in considerably fewer pauses than faux leather gloves, allowing you to jump into the groove of training faster.
Authentic leather gloves also excel at ventilation, which means your hands sweat less than when using faux leather gloves. As a result, your genuine leather gloves possess a much lighter odor than your faux leather gloves.
Synthetic Leather
Faux leather, commonly known as PU leather, looks like authentic leather at a far less high price.
We have had both good and negative experiences testing synthetic gloves. While the quality might still be on point, they do break down considerably quicker than natural leather. However, it's totally in our expectations as we are spending so much less.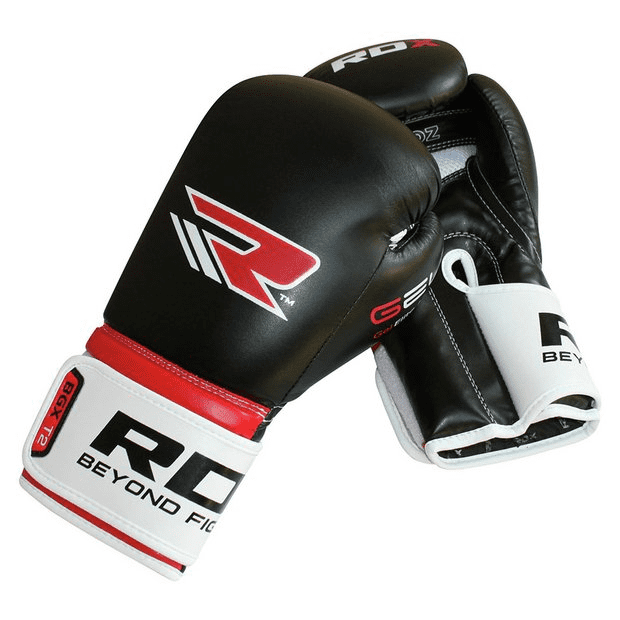 Although synthetic leather is not much of a deal-breaker, keep in mind that you might have to get a replacement pair in about a year, depending on the intensity of your practice.
However, faux leather gloves will still perform excellently if your practice is only once or twice a week.
3. Padding
There is a strong correlation between the cushioning thickness of a glove and its weight. In other words, the heavier the gloves are, the more cushioning they might have.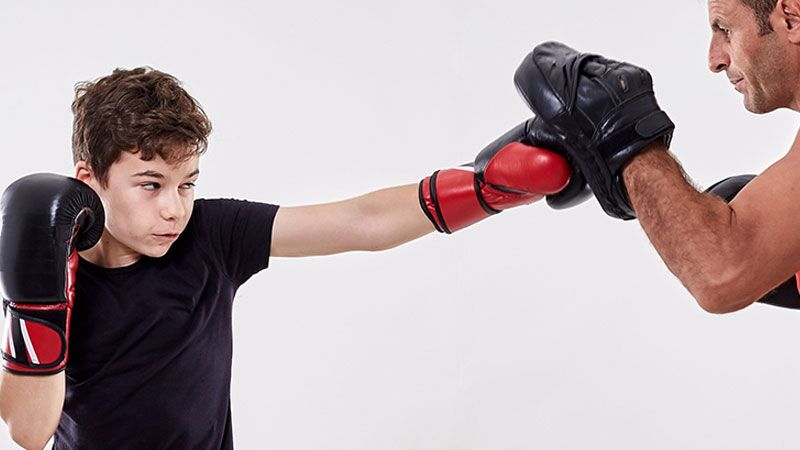 It's often a smart strategy to choose some well-padded products when seeking your initial pair of gloves. It's because you might punch in inappropriate forms, which calls for additional hand safeguarding.
Also, you may exercise with the heavy bag even and adequately even sparingly when wearing a well-padded pair of gloves.
4. Mesh & Lining
Moreover, it's also better to pay attention to the palm region while hunting for a new pair of gloves. If a glove doesn't have well-ventilated mesh across the palm, it'll get heated and make you sweat quickly. And as previously stated, the sweat will result in a terrible smell after practicing.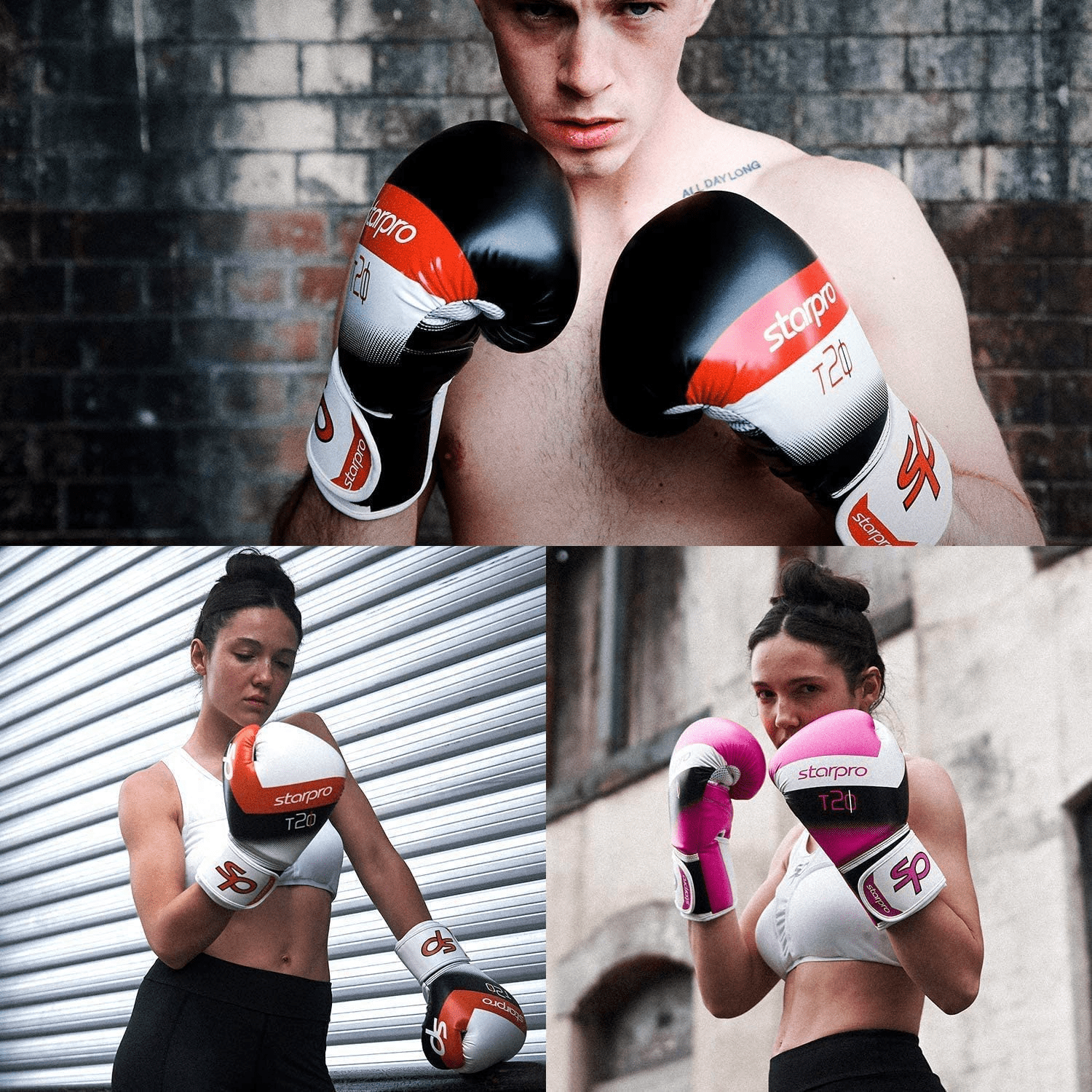 It's also a wise suggestion to see if the gloves come with moisture-wicking fabrics or not. This substance will assist in minimizing sweat getting soaked into the glove's cushioning, which will make the gloves smell bad once again.
While it's unavoidable that your gloves will eventually stink, these tiny details will help you wear them more comfortably and, at the very least, leave them smelling better for longer.
5. Closure System: Lace-Up or Velcro?
An additional factor in evaluating is the kind of closure system implemented. Nowadays, lace-up and Velcro ones are the 2 standard styles of closures you'll encounter when looking at boxing gloves.
Lace-up is the conventional form of gloves' closures seen in professional boxing fights, although they are inconvenient in practice. It's because wearing the gloves, removing them to grip the padding, and putting them on once again might take a long time.
While the act itself isn't a big deal, it cuts into your practice session. On the other hand, lace-up gloves will offer extra assistance and a snugger fit for your hand.
Still, if you're a beginner, hold on to the velcro hooks and loops since they are much more convenient for training.
Top 10 Best Boxing Gloves For Beginners Of 2021
While the market nowadays flourishes with tons of products, it's exceptionally tricky to identify which ones are the best of the best.
Lucky for you, we've collected boxers' selections, narrowed them down to the most chosen names, tested them ourselves, and come up with a complete ranking of the top 10 best boxing gloves for beginners in 2021.
Venum Challenger 2.0
Venum is a popular martial art business supplying sports equipment and fighting kits. The Challenger gloves' second release aims at beginning boxers seeking a glove pair that doesn't cost an arm and a leg.
For this reason, Venum employed faux leather to manufacture their Challenger gloves. As mentioned previously, it's not as long-lasting as authentic leather, but it is far affordable and sustainable enough for any basic training.
They are primarily a boxing starter pair – their affordable, sturdy, and highly protective cushioning. It enables the gloves to stay tightly fitted, keeping them from sliding off when you start to sweat. The stretchable hook and loop velcro closure mechanism also earns an extra point.
Venum is notable for offering its equipment in various styles, and its Challenger 2.0 gloves come in 18 distinct color combos. These extended variations would be a massive advantage for those who want their gloves to complement the remainder of your equipment.
That being said, due to their safe build and reasonable price, they are undoubtedly suitable boxing gloves for beginners.
Pros
Reasonable.
Lots of color choices.
Extra protection.
Cons
Ringside Apex Boxing Kickboxing Muay Thai Training Gloves
The Ringside Apex Boxing Kickboxing Muay Thai Training Gloves are next on the list. First and foremost, because these gloves are featherweight, they are not the most outstanding choice for sparring. However, there's a considerable possibility you'll have foes down the gym if you spar with them.
These products are ideal for padding and moderate bag exercises because the small/medium weight is 10oz and the big/extra large weight is 12oz. As a starter, you will only do a little sparring, so it doesn't matter that much.
See Latest Price
Ringside has made sure all of those gloves excel in terms of safety. Indeed, the molded foam (IMF) cushioning is available to provide these gloves with long-lasting cushioning that will keep your hands protected even after years of wear.
Also, the manufacturer makes these gloves to match the hand's natural curves to fit pretty nicely, even when the hands are sweating.
There's also a gripping bar within the glove that lets you strike a fist precisely. It helps prime your hand for contact and reduces the risk of damage, a beneficial function for newbies.
Pros
Extra protection.
Extensive range of colors and patterns.
Great ventilation,
Snuggly fit,
Cons
You shouldn't spar using this pair.
Celebrity Sweat Tae Bo Nation Strive Washable Cardio Kickboxing Boxing Glove
The Celebrity Sweat Tae Bo Nation Strive Washable Cardio Kickboxing Boxing Glove is one of a kind. It's one of the only products that allow you to wash it in washing machines and dry using a dryer!
With items like boxing gloves, washability is a significant benefit in maintaining the freshness of your gloves, especially after all of those sweaty exercises. But, unfortunately, most of the time, boxing gloves aren't washable. After all, they're all leather gloves, so there is nearly nothing to do about it.
However, Celebrity Sweat turns the impossible into possible. As the manufacturer claims, just because you shed a sweat from your last training doesn't mean that you must endure the stinking, sticky gloves the following time you practice.
Notably, Celebrity Sweats manufactures these gloves, particularly for women and those with narrower hands. Therefore, they would be ideal for women in cardio or kickboxing training or those with little fists who prefer to wash their boxing gloves.
As women often get neglected in combat sports, it's terrific that Celebrity Sweat has made cardio kickboxing gloves that help ladies improve their training.
Women can now get specialized, hygienic, and comfortable cardio kickboxing gloves. Each set is 10 ounces, which suits aerobic kickboxing activities.
Pros
Machine washability.
Good Morning America used to talk about it.
Dryer safe
Crack and fade-resistant prints.
Suitable to people who sweat a lot.
Cons
It's typically for women only.
Venum Contender
The following contestant on our ranking is the Venum contender Boxing Gloves, one of the best budget gloves on the market.
The most impressive feature of this product (besides the great price) is its triple-density foam cushioning which provides the safeguard and support of your knuckles, fingers, and wrists. It can even absorb the most severe shocks.
The cushioning gets positioned precisely throughout the gloves. As a result, you can achieve the maximum levels of safety in crucial areas of your hands, such as your knuckles.
The curving structure fits your hands' anatomical structure and serves to provide an appropriate method for fighting, reduce damage potential and boost your efficiency.
The Velcro band, which also makes the on or off routine faster, will provide superior assistance for your wrists.
If you question how long this choice might last, you would be happy when you discover that the product's superior synthetic leather delivers exceptional sturdiness. However, the manufacturer still manages to maintain the cost as low as possible.
Pros
The most affordable option in the Venum boxing glove collection.
Excellent performance regarding the fact that it's a budget pair of gloves.
It's beginner-friendly.
Suitable for casual training.
Outstanding shock absorption feature.
Cons
It isn't sturdy and robust enough for hard training sessions.
Sanabul Essential Gel Boxing Kickboxing Punching Bag Gloves
Following that, we have a solid pair of gloves from Sanabul, a brand recognized for producing high-quality gear designed particularly for budget-conscious newbies. Its name is the Sanabul Essential Gel Boxing Kickboxing Punching Bag Gloves.
These beginner boxing gloves are of faux leather. Although it isn't as lasting as genuine leather, it is more than enough for rookie boxers seeking a pair of practice gloves.
The mesh palm construction, which provides a lot of ventilation in the gloves, is one of our favorites. As a result, your hands will remain fresh during practicing, and your gloves will smell better for longer.
Sanabul has gone all-in when it comes to safety. They utilized a gel-infused cushion, which is considerably safer and more shock-absorbent than the conventional multi-layered paddings used in boxing gloves.
Safeguarding is an essential part of boxing gloves, especially for starters at a greater danger of accident and incorrect trick approaches.
Pros
Extremely reasonable.
An extensive collection of colors and weights.
Extremely protective gel-infused padding.
Cons
Venum Elite
The Venum Elite Boxing Gloves are a terrific mid-range set of gloves if you're going to take your practice seriously. The manufacturer makes them withstand a lot more damage.
Your combat career is only getting started, and with their top-notch synthetic leather coating and enhanced seaming, these superior gloves will serve you through months of practice.
To begin, Venum has these gloves hand-crafted in Thailand (the hallmark of fighting glove manufacturing) using premium Skintex leather. This very top-of-the-line faux leather is almost as excellent as genuine leather.
The ergonomic design is well-balanced to avoid unconnected strikes and delivers sufficient shock absorption to safeguard your hands when performing bag training, mitt work, or fitness courses. Many users describe them as "perfect," and these gloves are available in over 20 shades and 5 sizes.
These gloves feature robust, durable wrists and triple foam cushioning, as well as a base of wick to keep moisture at bay and a ventilated mesh palm.
Pros
Top-notch synthetic leather of Skintex.
Extremely robust and sturdy.
The excellent comfortable feeling when wearing.
Cons
Faux leather.
A bit pricey.
Everlast Pro Style Training Gloves
Although Everlast Pro Style Training Gloves won't endure eternally like its name states, they're a fantastic option for newcomers seeking to step into the combat arena without investing a fortune in equipment.
The gloves provide a substantial breathability mesh on the palm section to maintain your hands' freshness as you work out. Likewise, the interior of the gloves features a coat of antimicrobial fabric to drain away moisture and prevent odor from accumulating.
Thanks to its substantial, dual-layered cushioning, the Everlast Gloves are ideal for extreme bag exercise and essential workout and pad strive. It's advisable to pick a pair of gloves that meet all of your requirements, especially if it's your initial set.
Although they aren't the most sturdy boxing gloves on the market, they are ideal for newbies who practice once or twice a week.
Pros
Extremely reasonable.
Trendy color and design selections.
Multifunction.
Cons
Your hands will be pretty sweaty due to the vinyl lining.
TITLE Boxing Pro Style Leather Training Gloves
As a novice to combat sports, you won't feel disappointed using a renowned name like TITLE. Their Pro Style Leather Training Gloves will offer you a glimpse of how high-quality gloves are while not being too costly.
Cushioning is a highly crucial aspect to consider, particularly if you're just starting in martial arts. The TITLE products have a multi-layered cushion filling made of both low and high-density pads.
It not only absorbs a lot of tension, but it also distributes the pressure evenly over your hand and wrist. Thus, it's beneficial for beginning boxers who usually don't possess the most precise technique and so require maximal safety.
Another thing you might discover while using a pair of boxing gloves continuously is the odor. Poor quality gloves can collect moisture into the cushioning and create an increase in smell. Yet, this situation doesn't apply to the Pro Style Leather Training Gloves.
Indeed, TITLE has included an interior satin nylon lining to avoid this issue. In addition, it helps to prevent dampness, lowering the chances of moisture getting soaked in the gloves.
Pros
Reasonable compared to the cost.
Complete and excellent padding.
Suitable for performing bag exercises.
Various color choices.
Snuggle fit.
Cons
Fairtex Muay Thai
Next, we have another name that has caused waves and extended its facilities to combat sports lovers in the Muay Thai arena. The Fairtex Muay Thai Boxing Gloves also come with a hand wrap of the same brand.
It's brilliant for newcomers because you will probably have to purchase some hand wraps separately. So, if you choose to go for this combo, you're going to save some bucks, not to mention Fairtex's wraps and boxing gloves are super excellent.
Like other Fairtex gloves, the practice gloves made in Thailand, Muay Thai's birthplace, get hand-crafted from some of the highest qualities.
Fairtex has a reputation for its strict product supervision, and its products only get launched after being tested for years. In other words, the company guarantees optimal performance of the gloves even before they get to market.
As a result, your gloves usually endure unbelievably long. Some people claim to have used Fairtex gloves for more than 5 years, and they only witnessed some minor struggles.
The hook and loop closing mechanism secures the handle closely and supports your arm to deliver mighty strikes.
Pros
Pair with excellent hand wraps.
Authentic leather.
Comfy design.
High versatility.
Cons
Twins Special Signature Fancy
Our last name on the list today is the Twins Special Signature Fancy. If you're a Muay Thai fan, you've probably heard of the Twins. They're the field's giant, and they've begun to customize their gloves to combat sports fans thanks to their long-standing experience.
As a result of its excellent quality workmanship and affordable pricing, its Twins Special Signature Fancy Boxing Gloves are a popular option among rookie boxers.
The material used to make these gloves are authentic leather, which, as previously stated, comes with a long-lasting lifespan. In other words, although the products cost a bit extra, you will not have to re-purchase any pair of gloves for a couple of years, even if you regularly workout.
Twins deliver pretty much all in an initial pair of gloves you are seeking. They offer adequate assistance for the wrist, intense pressure cushioning, and snug-fitting.
The gloves also come in a broad selection of designs and offer you the options to choose from black, blue, or rose. Many people want their equipment to preserve the overall aesthetic of the outfit. Therefore, when customers have a few color choices to choose from, it is always a benefit.
In short, it's a beautiful set of gloves that anybody who starts their combat adventure indeed will adore.
Pros
Extremely robust.
Lots of wrist assistance.
Various color choices.
It has lots of excellent cushioning, which is beneficial for beginners.
Cons
FAQs
Should I buy very expensive boxing gloves?
It depends. If you can afford a very expensive pair of boxing gloves, then go for it. But if not, there is no need to push yourself. You can still get reasonably priced boxing gloves for all price ranges.
How much do boxing gloves usually cost?
Some boxing gloves come at a very low price, which does not exceed $50. However, they are not as sturdy and may tamper with your performance.
Other high-quality boxing gloves can cost around a few hundreds dollars, and they guarantee to last for years.
I feel spending around 50 Dollars for my First Pair is Steep. What Benefits do the Branded Sets Provide?
Branded equipment is developed and tested for a pleasant and trustworthy training session by experts. Lower-priced gloves appear excellent, but they don't protect your hands effectively and very quickly begin to show breaks.
I bought a cheap Set. What should I do now?
If you've had a replacement quality pair of gloves in mind and have a budget to spend, please purchase the high-quality ones. Using a great pair that might be just $20 more than your inferior model will make your practice considerably better.
Should I get 12 oz or 14 oz boxing gloves?
It depends on your exercises. As stated above, 12 oz gloves can only allow you to have some basic training. However, wearing a pair of 14-oz boxing gloves enables you to perform light sparring.
How long do leather boxing gloves last?
The lifespan of leather boxing gloves varies.
It is crucial to know that the lifetime of your boxing gloves goes directly related to your preferred technique of practice. As the characteristics of heavy bag training boxing gloves focus on robustness, sparring gloves cannot last as long as them.
Typically, sparring gloves can only endure 6 months to 1 year. Meanwhile, heavy training ones can last 2 – 3 years.
Another factor is the authenticity of the material. As previously stated, faux leather would not be as durable as authentic ones. Thus, you need to count this factor as well before making the final choice.
I can't make a fist in boxing gloves? Why?
Higher chances are that you're in one of these 2 situations below. The first scenario is that you've bought the wrong size. In this case, you can contact the manufacturer and ask about their return policy. If the suppliers don't provide that service, you'll likely have to go for another pair.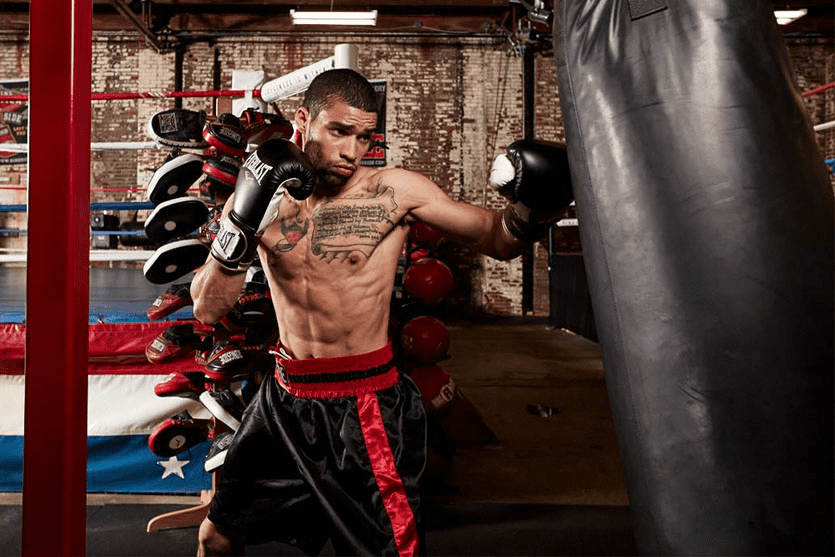 Secondly, you're having quite a misunderstanding here. With a boxing glove, you can't create a tight fist like that without a glove.
As there's too much padding in the center of the grip, you can't shut and secure it by locking your thumb over the fist. In this case, try to get used to the gloves knowing that it's okay not making a tight fist in them.
What should beginners look for in boxing gloves?
As mentioned above, there are 5 significant factors beginners need to pay attention to when choosing boxing gloves: the size, material, padding, mesh and lining, and closure system. For further information, check our Buying Guide above.
What size are professional boxing gloves?
As fighters progress to the professional levels, the gloves they use in contests become smaller. The reason is that before moving to the pro division, a lot of amateur boxers haven't attained a complete maturity level yet.
As a safeguard, they use bigger gloves to protect younger bodies from injury. However, when their bodies are mature enough, they can use smaller gloves for extra agility.
Typically, participants in the heavier categories of professional boxing battle with 10-ounce gloves. Any fighter weighing more than 147 pounds is subject to this regulation. Moreover, elite fighters usually compete in 8-ounce gloves in all weight classes, including the welterweight level.
Also, smaller gloves apply to classes like mini-flyweight, strawweight, or minimum weight – the lightest weight divisions in combat sports, which is less than 105 pounds.
Boxers of these classes, however, are typically speedier than those in heavier divisions. Thus, the smaller gloves enable them to hit and reply more quickly.
How do I know my boxing glove size?
If you want to know your boxing glove size, you need to measure these 3 things: your height, weight, and the dimensions of your dominant hand.
While it is simple to know your height and weight using a scale and tape, it might be slightly tricky to measure your hand size.
Utilize a cloth measuring tape and check underneath the knuckles around your open dominant hand to make an accurate assessment. To acquire a precise measurement, the palm center is where you should join the tape.
For better instruction, refer to this video: Ringside Sizing For Boxing Glove
What are the best budget boxing gloves?
The best boxing gloves of 2021 are the Venum Contender Boxing Gloves. Although they're not the most excellent product in the Venum Boxing Gloves line, the price is much softer.
Its quality, however, doesn't fall much far behind other high-quality boxing gloves. They have all the essential features of an excellent choice, yet at a lower price.
Conclusion
As we always say, having the best beginner boxing gloves will help you step up your game. They protect your hands and wrists while offering extra assistance and convenience during practices.
And the price is not too far off between a cheap, low-quality set and high-quality ones. There are good gloves for beginners at the mid-range price, too (we've already included them on the above list).
If you've read through our buying guide and found yourself a favorite product, that's great. However, if not, consider our top 10 best boxing gloves for beginners we listed above. They won't let you down.